Upcoming Events
Calendar of events 2022
GA Meeting Dates:
GA Meetings - 3rd Tuesday of every month.
Date changes and Guest speakers are notified on our Facebook page.
NOTE: There is no December meeting
The September meeting is the Annual General Meeting
Come along, have a cuppa and let us know your ideas for preserving our historic town.
Tea, coffee and snacks are provided.
NB: See our 'About Us' page for the line-up of our new 2021-2022 committee.
Guildford Festival SongFest
Annually in September
The Guildford Song Fest is a great success! To join in please visit the Song Fest website for more information...
Songfest Programme
Guildford Anzac Walk Trail & Website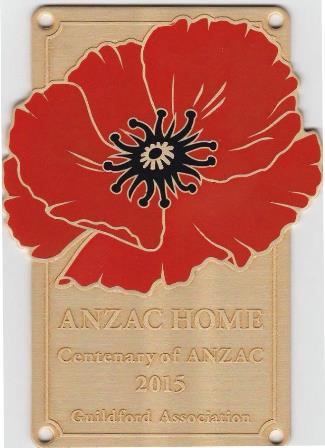 The Guildford Anzac Walk Trail and Website was launched by the Hon. Mr Ken Wyatt, Federal Member for Hasluck (pictured with Phil Sullivan) on Saturday 11 June at Guildford Town Hall, James Street, Guildford, before about 150 people.
More than 100 pre-1918 Guildford homes where soldiers grew up or left from to serve in World War 1 are set to become part of a unique Anzac walk trail. Visitors can follow the trail thanks to the commemorative brass and enamel poppy plaques on display outside the historic homes and buildings in the town. They will be able to discover the military history of the soldiers who lived there via the newly-released website at http://www.guildfordanzacs.org.au/.
2015 Anzac Poppy Plaques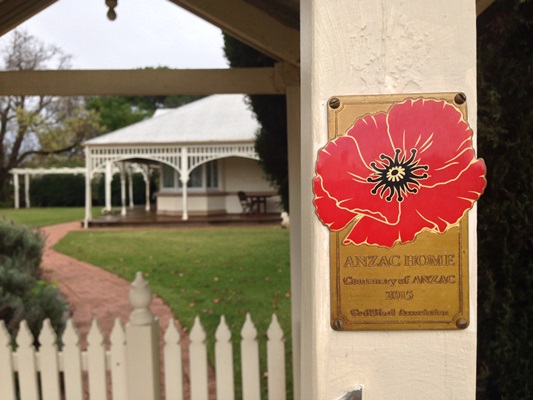 Guildford Town Hall was packed with around 200 people on August 29 when owners of pre 1918 homes where Anzacs once lived were presented with special commemorative poppy plaques.
Almost 100 plaques were presented to Guildford homeowners, marking the first stage of the Guildford Anzacs Project, launched by local residents' group The Guildford Association (GA). The homes will become part of a special Anzac Walk Trail around the historic town, to be launched in November.
A website provides the military history of over 600 soldiers recorded on the town's war memorials and honour rolls.
The project was organised by the GA with Federal Government funding. Project co-ordinator Mrs Barbara Dundas spoke of the importance of the project, not only to commemorate the fallen Anzacs but also for the sense of ownership it will give to the home owners and young people in the area.
"Young people are asking 'who is my Anzac?'" she said. "When history and tradition is valued it will be protected and will continue."
Mrs Dundas said it was believed the project was unique in Australia. "It will provide a new focus for tourism in the town, the region and in Western Australia," she said.
The plaques, designed by Perth Hills' graphic artist Steph Holmes, were presented by Mr Ken Wyatt, Federal Member for Hasluck, Mr Charlie Zannino, Mayor of the City of Swan, and the President of the GA, Mr Peter Stephenson.
Photo courtesy of Fiona Sewell.
Coming up roses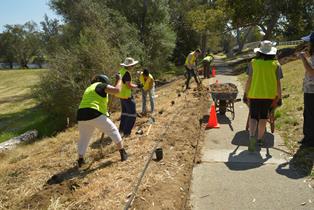 The Guildford Association has been working with Midland Polytechnic West and the City of Swan to grow new Manetti Roses on the banks of the Swan River near Barker's Bridge.
The original roses were planted by Lieutenant Du Cane in 1853. They were used to stabilise the banks and later as rose stock for the fledgling Perth rose industry in the 1920s and 30s. Unfortunately over the years the roses have been subject to damage from weed control. New plants are being grown from cuttings and they are being replanted in their original locations. The City has just erected two 'No Spraying' signs on the Guildford embankment.
Future tree plantings on the floodplains are being considered, following discussions with relevant government agencies.
Pic caption: Midland Polytechnic West students plant replacement Manetti roses on the banks of the Swan in Guildford, photo courtesy of David With.
2014 Clean Up Australia Day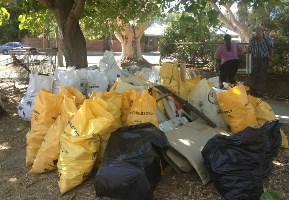 The Guildford Association and Transition Town Guildford hosted a Clean Up Australia Day event again!
The Guildford Primary School and West Parade in South Guildford were areas that were targeted by our clean-up team.
In total 58 bags of litter,tyres, car batteries, old furniture, fencing wire, timber and shopping trolleys were collected by over 50 volunteers, including many parents and children from Guildford Primary School. Thank-you all!
2014 Annual Member's Garden Party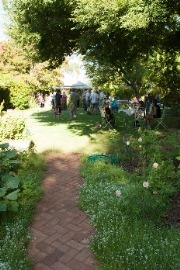 Our Garden Party is an annual event to enable our members to meet each other in a relaxed and friendly atmosphere and to enjoy an afternoon tea and drinks. As usual, a lovely afternoon was had by all at Kings Cottage. Click on the photo to see more images from the event courtesy of Sheldon Levis at dustydingo.photoshelter.com.
2013 Annual Member's Garden Party
The Annual Members' Garden Party was an outstanding success with over 100 people attending. We felt very privileged to welcome our State and Federal representatives and their partners including Ken and Anna Wyatt, Michelle and Greg Roberts and Linda Savage. From the City of Swan, Mick and Julie Wainwright, Cr Ted Williams and Mary Pat Williams as well as representatives from the National Trust, Mount Lawley Society, Guildford Grammar School, Guildford Primary School, Royal Western Australian Historical Society and Australian Garden History Society.
See our photo gallery of the event! Many thanks to Sheldon Levis (dustydingo.photoshelter.com) for allowing us to use his photos.
Stirling Memorial Gates Rededication Ceremony
The Stirling Memorial Gates were damaged in 2010 when a tree branch fell on them during a storm. On Tuesday 3 April 2012 a ceremony for the re-dedication of the Stirling Memorial Gates was organised by the Guildofrd Association in co-operation with the City of Swan. The rededication was attended by His Excellency the Governor Mr Malcolm McCusker and Mrs Tonya McCusker, Mayor Charlie Zannino and children from both Guildford Primary and Guildford Grammar.
See our photo gallery of the event with many thanks to Sheldon again, for allowing us to use his photos.
Historic Guildford Calendars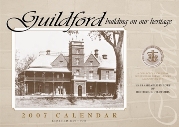 The GA has published four limited edition collectors calendars for 2001, 2002, 2004 and 2007. These sepia calendars are a beautifully published keepsake of historic buildings, events and interesting facts that encapsulate our living history. There are a limited number still available if you are interested.
See the 'Gallery' for images.
Year of the Sugar Gum 2009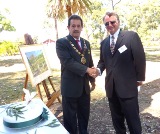 In 2009 GA held a year long celebration of the Sugar Gums of Guildford, in recognition of the 10 year anniversary of the community fight to save our Sugar Gums from felling by the City of Swan in 1999.
See the 'Gallery' for images.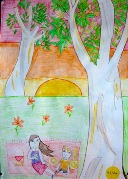 Events held across the year included:
Launch of the Year of the Sugar Gum at The Woodbridge Hotel;
Poetry and Art Competition for school aged children held in
collaboration with the National Trust;
Nomination of the Sugar Gums for historic listing on the State Register;
Commissioning of the community art seat in Stirling Square;
Community bonfire celebration in Stirling Square;
Limited edition set of Sugar Gum engraved wineglasses.
Leadlight Walks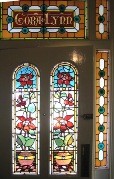 The GA has held three guided leadlight walks of the town where the range of varied leadlight styles in Guildford homes, churches and halls have been showcased. People have come from all over the metropolitan area to enjoy these evening walks where the community leaves its lights on to illuminate their windows to best effect.
Roses of Old Guildford

The Guildford Association supported a display of Roses for two years at Governor Stirling's old home 'Woodbridge House', in the billiard room. We also in 2010 held a display at The Rose Societies' Autumn Rose Show held at the Guildford Town Hall. We hope to support another Rose Display in 2012.
See the 'Gallery' for images.